When You Can't Afford to Lose Your Appeal
- You Need A Board-Certified Appellate Attorney







Appeals Are Nothing Like Trials – So Experience Is Key
Do not make the mistake of putting your appeal in the hands of an inexperienced appellate attorney or a trial attorney. Appeals are nothing like trials, which is why you need an Appellate Specialist for something as important as your appeal.
Michael Brownlee is board-certified by the Florida Bar as an expert in appellate practice. He practices throughout Florida's appellate courts and is admitted to the United States Supreme Court and the vast majority of the federal circuit courts of appeal.
Our Appellate Practice Areas Include:
Oral Argument Consultation for Trial Lawyers
If you are a trial attorney handling an appeal, oral argument can be one of the most daunting aspects of the appellate process. It's therefore extremely important to consult with a board-certified appellate specialist to help you prepare for greater success.
Why Appellate Specialization is Important to You
Appeals and trial-level proceedings have little in common. For one, different rules apply. If you're in trial in Florida, chances are the Florida Rules of Civil Procedure or the Florida Rules of Criminal Procedure apply. Appeals in Florida are governed by the Florida Rules of Appellate Procedure. The Federal Rules of Appellate Procedure apply to-you guessed it-federal appeals.
The audience is different—most appeals in state and federal appellate courts are decided by three judge panels, not juries or individual judges. And the ultimate goal for the appellate advocate (persuading through clear writing and sound legal argument) is a far cry from the goal of a trial lawyer (using direct and cross-examination to elicit testimony from witnesses that appeals to the jury's sense of fairness and justice).
As a result, if your case is on appeal, you need an attorney who understands the appeals process intimately and has a track record of achieving success for his clients.
Michael Brownlee is that attorney. He is board-certified as an appellate specialist by the Florida Bar, and he has the knowledge and experience to guide you through the appellate process.
An Appeal Is Your Last Chance In Court
The stakes are high for each party when your case goes up on appeal.

If the trial court handed you a loss, an appeal likely represents
your only hope
—
and last chance
—for a
successful outcome.

If you
won
your trial proceedings, an appeal presents
serious risks for you
as well since the money, effort, and
emotional fortitude it took to win in a trial will be
all for naught if you lose on appeal
.
Experience and Communication Are Critical
The skills necessary to be an effective appellate advocate are very different from the skills that make a good trial

Writing Skills are Key – The most important skill for an appellate attorney is the ability to communicate in writing.

Briefs Decide Many Appeals – Particularly in federal court, many appeals are decided solely on the briefs submitted by each side, without any type of oral argument.

Board Certification is Extremely Important and Rare – Only 7 percent of attorneys in Florida are Board Certified in any subject. Becoming Board Certified is a difficult process and Appellate Attorney Michael Brownlee has proven his expertise by achieving his Board Certification in Appellate Practice.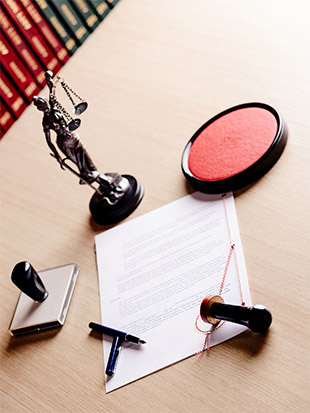 That's why you need an experienced, board-certified appellate advocate with a track-record of achieving results through persuasive legal writing. That's what you get with Appellate Specialist Michael Brownlee and his legal team.